Membership Information
Are you interested in joining North Foreland Golf Club? For all the latest Membership Information, Read more.......

Society Packages
Follow this link for all our latest Society Packages available. Read more.......

Weddings & Functions
Click here to view all Wedding & Functions news from North Foreland Golf Club. Read more.......

Green Fees
View the latest Green Fee prices. Read more.......

Dates for the diary
Follow this link for all the latest Competition & Club events at North Foreland GC. Read more.......
Lynx Crystal Hybrid (2020)

view other products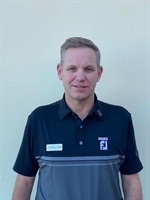 The Crystal hybrid is a great option for anyone who struggles for consistency with their long irons.
The high launching nature of the Crystal hybrid really gives us more control on our approach shots as well as the confidence of knowing we can get the ball up in the air with ease, taking plenty of hazards out of the equation.
Key features and benefits include:

Colour coordinated alignment design allows for accurate set up
High launching for more control on approach shots
Stainless steel design is lightweight when swung
Low profile head shape is great from all types of lies
4 (23°) and 5 (27°) loft options
Full custom fit option
Getting the right loft and shaft in your hybrid is crucial so book in with us now and we will help find the right combination for you.

Or call us on 01843 604471 to speak to a member of the team.