North Foreland Golf Club's in-house PGA qualified golf professionals offer a warm and friendly welcome, and the highest level of service and after-sales advice. With over forty-five years of combined experience, they're more than ready to answer any queries or questions you may have.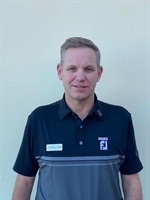 Darren Parris - PGA Senior Professional
Darren's style of straightforward, effective coaching has seen him teach all standards of players, including many other professionals. Having been PGA Qualified for over 15 years, he has valuable experience to draw upon to help improve your game. Alternatively, if you would prefer a playing lesson, Darren has played in the 2006 Open Championship, the 2005 PGA Cup, winning all five of his matches, and is twice a former winner of the Kent PGA Order of Merit. More recently, he was voted Foremost Professional in 2010, and won the inaugural Foremost Professional Championship in May 2011.
---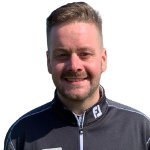 Alex Blown - PGA Head Professional
Alex has been at North Foreland since March 2009 and has been regularly coaching the membership six days per week since 2010, he recently took over as Club Professional in 2018. In 2017 Alex was voted Foremost Assistant Professional of the Year and has continued to impress leading brands such as Callaway and Your Golf Travel accepting Ambassador Roles in both positions. Alex offers lessons both indoors and outdoors using the latest technology including Foresight GC Quad, GASP Camera System and SamPuttLab. With Alex's expertise and this state-of-the-art technology, your game will be carefully analysed, explained and together you can take your golf to a new level. Alex coaches' players of all abilities and simplifies the technical game of golf.
---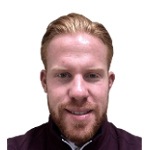 Matt Hart - PGA Head Assistant Professional
Matt has been at North Foreland since April 2014 and has been a fully qualified PGA Professional since 2017. Another regular member of our coaching team he has a strong client base with both our membership and visitors. As well as individual lessons Matt focuses a lot of his coaching on Ladies Group Classes as well as Junior Golf where he holds weekly sessions for the next upcoming super stars.
---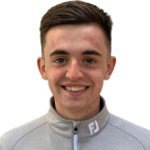 Harvey Couchman - PGA Assistant Professional
Harvey has recently started his PGA training in October 2019 having successfully turned professional in August. His coaching method is to simplify the golf swing and break it down into easy to understand sections. As well as this Harvey excels himself in Junior improvement and regularly assists Matt with the weekly Junior classes.
---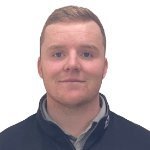 Callum Piper - Shop Assistant
---

Membership Information
Are you interested in joining North Foreland Golf Club? For all the latest Membership Information, Read more.......

Society Packages
Follow this link for all our latest Society Packages available. Read more.......

Weddings & Functions
Click here to view all Wedding & Functions news from North Foreland Golf Club. Read more.......

Green Fees
View the latest Green Fee prices. Read more.......

Dates for the diary
Follow this link for all the latest Competition & Club events at North Foreland GC. Read more.......