'
'
Custom Club Fitting -
Before you invest in any equipment make sure you book yourself in for a custom fitting appointment with one of our PGA Professionals, who will help you get the most value for your money and the best out of your game - This service is available for just £9.99 (Redeemable on all club purchases)
Click here to request your fitting today.
GC2 Pricing
 
Introductory Lesson

£9.99

 
Gap Fitting Session

£25

 
Golf Simulator

£45

per hour
Divisible upon no. players e.g. 4 players pay

£11.25

each
Gap Fitting Session -
This one hour session will allow you to discover how far your wedges, irons and woods carry, and what the distance of each club is. The results will highlight any yardage gaps, and one of our PGA qualified Professionals will recommend the relevant improvements needed for just £25 (This includes a FREE loft and lie check).
Golf Simulator -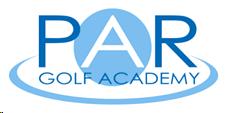 Choose from one of 14 world famous golf courses to play under the supervision of a PGA Professional - (Visitors rate-£45 per hour, North Foreland Members rate- £30 per hour, divisible upon how many people play e.g. 4 people for one hour = £7.50 per person)
Please contact the Professional Shop to book your GC2 appointment today.
About the GC2
With the GC2, you can practice or play golf in any environment with equally trusted results. Outdoors, the portable GC2's exclusive self-leveling technology provides verifiably accurate results on every surface and on every shot. Indoors, the GC2 produces the most accurate measurements of ball characteristics at launch - period.
At the heart of the GC2 is a stereoscopic camera system that precisely captures and analyzes ball characteristics at the most critical point of measurement - club impact - to deliver the most accurate values of ball performance available today.